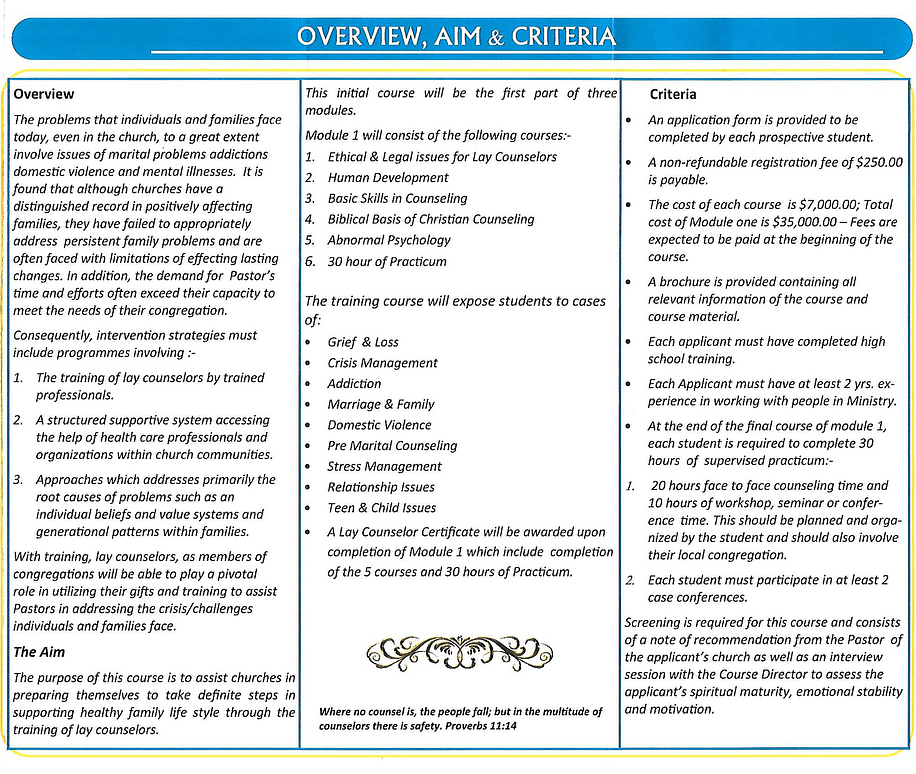 SUPPORT FOR PEOPLE IN NEED OF EMPATHY (S.P.I.NE.)
SPINE also seek to equip pastors and church leaders in counseling by teaching lay counseling courses in areas such as Basic Skills in Counseling, Biblical Chistian Counseling and Marriage and Family Counseling.
Interested ministries or persons please contact us for more details.